BSdieste: Dieste's 2016 Summer Internship Program
Can you BS your way into Dieste's Internship Program? 
When tasked with creating a campaign for Dieste's 2016 call for interns, some real BS floated to the top of the idea list. This idea that takes a well known advertising trope and uses it to our advantage. Edgy enough for our college student target, and meta enough for the advertising community as a whole. 
In the end, we received well over 100 applications.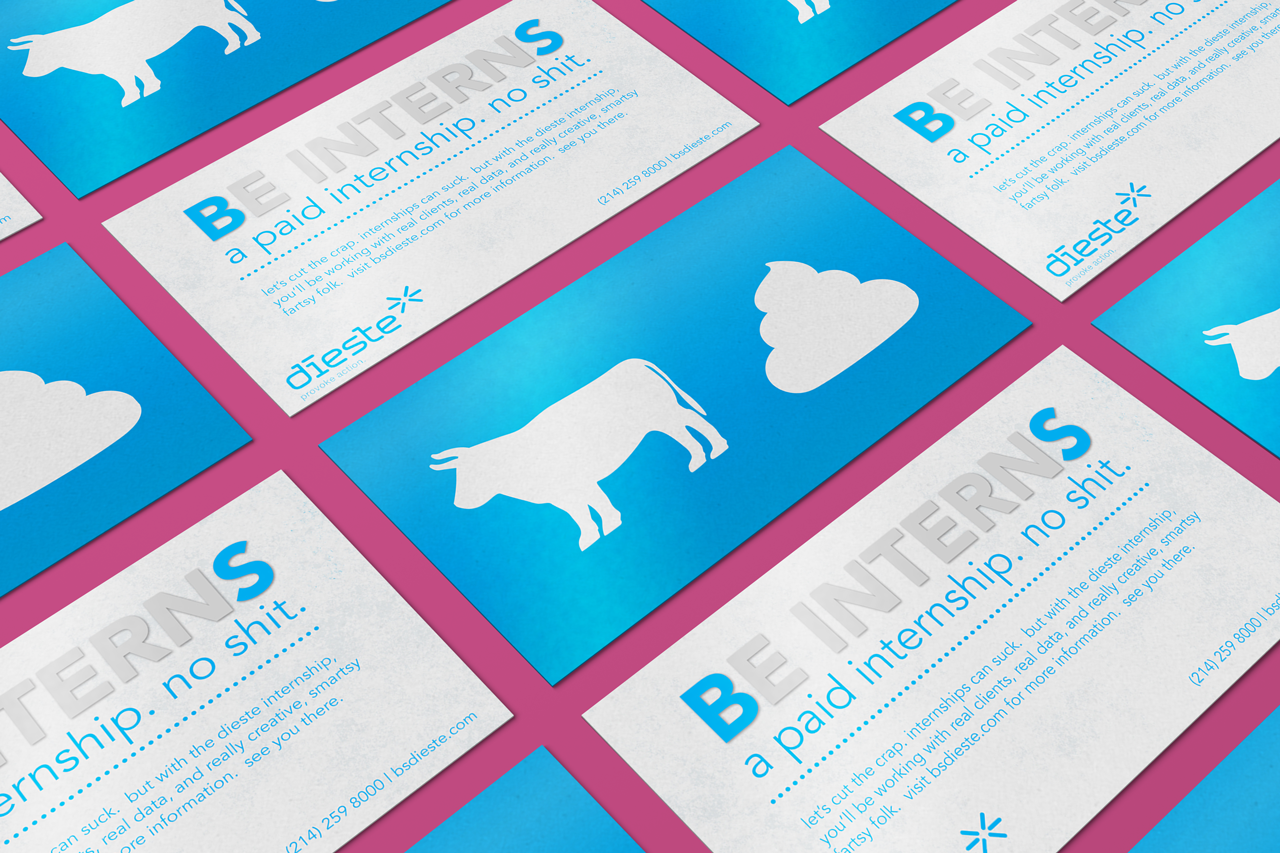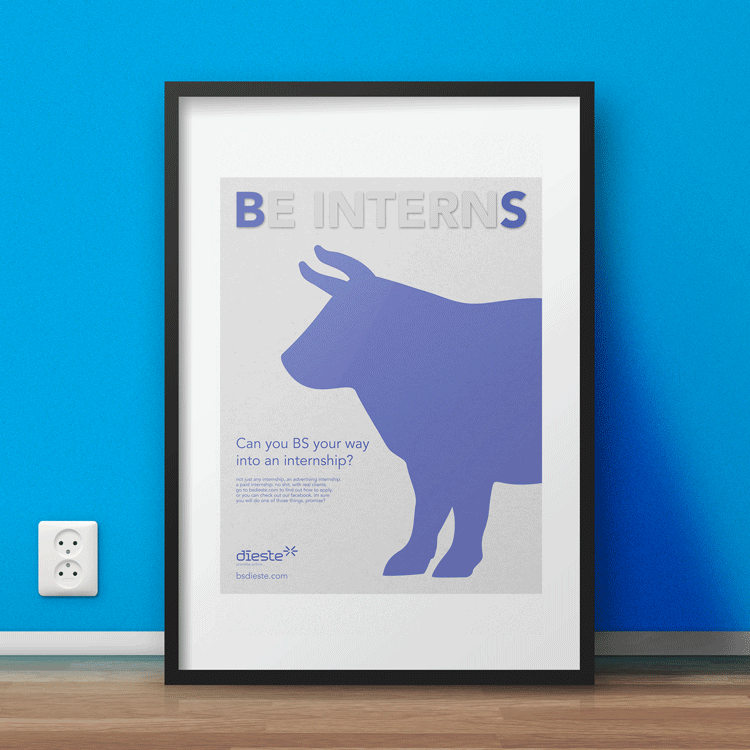 Art Director/Copy Writer: Nicholas Ross
Art Director/Animator: Nicole Hamilton
Copy Writer: Mariajose Romero